---
Celebrate Grafton
---
About Us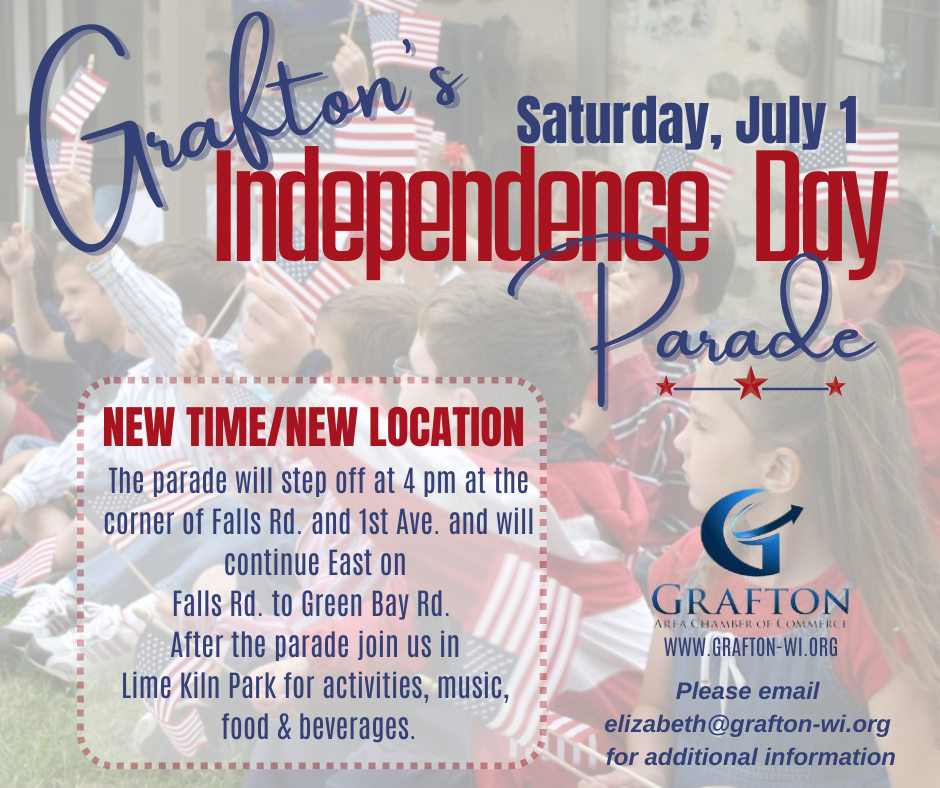 ---
What is Celebrate Grafton?
---
Celebrate Grafton is a not-for-profit organization whose mission is to work toward sustaining a vital and healthy business and retail community by showcasing the Village's attributes, encouraging tourism, and fostering civic, cultural and educational interests. Other non-profit groups in Grafton also benefit financially by their participation, enabling them to fund their own operations and charitable contributions. We invite you to come and experience one of our many celebrations!

We have something for everyone! Be sure to click on our events to learn more about each of them. For questions, please reach out to Elizabeth at 262-377-1650.

---